Share this page on your favorite social media platform.
Tips to Improve Forklift Fleet Maintenance - This month we examine a few things you can do to ensure your forklifts are getting the right kind and amount of maintenance to ensure maximum safety and performance.
Tips to Improve Loading Dock Safety - Docks can be hazardous places, particularly when things are busy. Improving safety on a warehouse dock is crucial for preventing accidents and maintaining a secure work environment.
The Benefits of Clean Floors in Your Operations - There are many benefits of clean floors in your warehousing, material handling and manufacturing operations. This month we highlight some of the reasons sweepers and scrubbers are great investments in your operations.
Financing Forklift Batteries and Chargers
During the shutdown, many businesses' forklifts were dormant, which may have caused damage. As authorities in forklift battery maintenance, we know that battery maintenance tends to be overlooked for many companies trying to save where they can to get back to normal.
Where's My New Forklifts? The Surge in New Forklift Orders
A huge surge in new forklift orders, like none we've ever seen has created a giant backlog and shortage of new forklifts. See the stats and what's driving it.
Pallet Jack Tips, Guidelines and Training List
Our FREE resource for safe manual pallet jack operation. You can use this as a safety meeting resource, or training for new hires and current employees.
When is it Time to Update Your Aging Forklift Fleet
Even the best maintained forklifts need to be replaced. This article asks the questions to help you decide when it's time to upgrade.
Forklift Fleet Optimization Tips
These tips will help you organize and optimize the function of your forklift and material handling equipment fleet.
The Electric Forklift Revolution is Upon Us
To date, over 70% of the new forklifts sold in 2020 have been electric. In this month's feature article, we examine some of the major improvements in electric forklift technology that have made this possible and some of the great benefits you'll enjoy by switching.
New Forklift Price vs Cost Variables
In this article we highlight some of the variables that can make a big difference in the purchase price of your new forklift and the actual overall cost of owning it.
OSHA Top Ten Violations for 2019
OSHA's Top Ten cited offenses for 2019 was just released. Learn where forklifts fell on that list and what the top offense was for 2019.
The Results of Over 4 Decades of OSHA
Over 40 years ago OSHA was founded. Their goal was to make the workplace safer by setting standards that all companies must abide by. Fast forward to today and see the results this dynamic agency has had on worker safety.
Who Created OSHA, Why, and the Outcomes
There was a significant reason Congress created the Occupational Safety and Health Act of 1971. Too many Americans were dying on the job. In this Feature Article, we highlight the reason behind OSHA, which President signed the act into law, and the outcomes over the last 48 years that OSHA has been working to improve worker safety around the country.
While most of us won't be able to attend, there are things we can do to take advantage of this day to help create awareness about the dangers that forklifts present and how to minimize the potential for accidents that can result in injury, death, damage to your facility or equipment, and financial losses.
Minimizing the Costs of Your Forklift Tires
Minimize the costs of your forklift tires with these tips from PMT Forklifts.
5 Things Preventive Planned Maintenance Will Do For Your Bottom Line
Like anything else in life, whether it's your car, your home or even your body, planning and conducting preventive maintenance creates long-term benefits that are well worth the investment. Why would your forklift and other materials handling equipment be any different?
The Flu, It's Costs and Effect on Productivity
Few things can cripple productivity like the flu, and the season is upon us. Each year, hundreds of thousands of people contract the flu, and the costs mount for them and your operation. Find out what the flu really costs us and how we can work to limit its effect on our material handling operations this season.
Tax Savings for 2018 Still in Play
Tax savings are still available on NEW and USED equipment, but it must be IN SERVICE by December 31, 2018. Learn more about Section 179 and potential tax savings for 2018.
Keep Your Forklifts Cool and Improve Your Bottom Line
Getting hot under the collar is about as good for your forklifts as it is for you. Heat results in increased engine wear, part failure and lift truck maintenance expenses. There are few simple reminders that can make a big difference in forklift performance, maintenance costs and useful life.
5 Tips to Help Your Employees Beat Heat Illness this Summer
The hot summer months are upon us. With increased heat and humidity, workers become more susceptible to heat-related illnesses. Workers who are not accustomed to working in the heat can quickly become ill and experience heat stroke, which can lead to serious illness and even death. There are a few things to keep in mind about heat-related illness and what you can do to help prevent it in your workers.
OSHA Free Safety Consultation Program
Safety is one of the primary pillars of a productive and profitable material handling operation. Unfortunately, most small to mid-size companies to not have the resources for a safety and compliance manager, much less a safety department. OSHA has tools available to these companies, like yours, to help you not only gain compliance, but how to look at your operation with a "safety eye" and help you identify potential hazards before they become health, safety or legal issues.
Tips to Keep Energy INSIDE Your Warehouse this Winter
The cold winter months are upon us, and with them comes the potential for bottom-line profits to seep out your warehouse doors in the form of higher utility bills. Fortunately, there are several low-cost solutions to help keep warm air inside your warehouse and direct it where it is needed most...
OSHA Announces it's Top Ten Cited Categories for 2017
Every October, OSHA releases a preliminary list of the 10 most frequently cited safety and health violations for the fiscal year, compiled from nearly 32,000 inspections of workplaces by federal OSHA staff.
Linde forklifts have long been synonymous with quality, durability and reliability. But for so long they have been reserved for companies that have the most demanding operations. Now, Linde has introduced new models that will provide Linde quality and reliability at a price point more competitive with mainstream forklift models.
Pedestrians and forklifts likely co-exist in your operation. Doing all you can to ensure that each is well-trained to lookout for, and understand each other's limits and capabilities is key to maximum safety within your materials handling operation. This month's article highlights the basics of ensuring your forklift operators and those that work around them are fully aware of the dangers and how to avoid them.
Section 179 Tax Incentives Renewed for 2017
Washington has carried over Section 179 from the 2015 "Protecting Americans from Tax Hikes" Act signed in 2015. The 2017 deduction limit of $500,000 will be permanent going forward, and bonus depreciation is still in play. Make 2017 the year you make your best deal on a new Toyota forklift and save even more by utilizing Section 179.
It never fails, you're gearing up for a big day in the plant or warehouse and you get that call, "boss, one of our forklifts has called in sick." You shudder to think, which one has done it again. Is it that same old broken down, over-worked and under-appreciated unit in warehousing, or a new call-in from the production line? Learn what you can do to avoid these types of situations.
OSHA Top Ten Violations of 2016
Every October, the Department of Labor's OSHA releases a preliminary list of the 10 most frequently cited safety and health violations for the fiscal year, compiled from nearly 32,000 inspections of workplaces by federal OSHA staff. Read what the top cited violations were for 2016.
The Smallest of Things Can Wreck Your Productivity
It's flu season and few things can cripple your operation like an outbreak of the flu. This month we address this devious microbe and look at a few things you can do to minimize its impact and keep your employees happy, healthy and productive.
Forklift Acquisition Strategies
When you put a forklift to work, the equipment cost and maintenance is bore by the user. But how those costs are allocated and the financial impact varies from company to company.
Improving Safety with Aerial Lifts
Heatec, Inc., an Astec company and manufacturer of heaters and liquid storage tanks, was tasked with reducing its ladder usage throughout the entire facility. Find out how they improved safety with JLG products.
Leasing Forklifts vs Purchasing Forklifts
Leasing forklift vs purchasing is not always as cut and dry as some think. There are many factors that come into play when making decision and the benefits can be many. Learn more about the factors and benefits.
The Shocking Truth About Electric Forklifts
With advances in outdoor durability, lifting capacity and charging technology, electric forklifts are making up more of the lift truck market than ever before. Learn why.
Four Traits of Safety-Driven Companies
As managers and owners, we want a safe work environment for all of our employees. Unfortunately, all too often it escapes us. Time passes quickly, and initiatives that were once important standards become guidelines or even merely suggestions. How can we ensure that when we put safety measures in place, they will stay in place as employees come and go in a business climate that is constantly in flux?
OSHA and NIOSH have recently assembled some very good resources to ensure that your aerial lift operators, and those that work around them, know the do's and dont's of safe aerial lift operation.
Forklift Purchase Price vs Total Cost of Ownership
Lift equipment can be a significant investment. Making the wrong choice could result in unnecessary increases in your total materials handling costs. This month's feature article highlights some of the considerations that are often overlooked when purchasing equipment.
We examine some of the hidden costs that can make that forklift that was less costly at the time of purchase become the most costly forklift you've ever owned or leased.
OSHA Raises Fines for First Time in Decades
On November 3rd, it was announced that OSHA would increase penalties for the first time since 1990. The new provision is entitled the "Federal Civil Penalties Inflation Adjustment Act Improvements Act of 2015." This law compensates for the "freeze" on financial penalty increases that had been in place for the last 25 years. Read more about the increase and what you should do to avoid higher penalties in 2016.
Choosing the Right Forklift Battery and Charger Combo
Electric forklifts continue to make great progress in terms of power, outdoor use and capacities. We've addressed the cost savings by switching to electric forklift in previous articles. Lower maintenance and energy costs as well as a cleaner environment are just a few of the benefits. However, all those cost savings can be greatly eroded by choosing the wrong battery and/or charger for your operation.
Is Your Forklift Properly Insured?
Many of our customers frequently ask about insurance for their forklifts. As a professional organization we wanted to just give you a brief overview on the types of insurance that affect your company in regards to operation of a lift truck or electric jack. Since Hurricane Sandy and new laws in New York City, we felt it was a good time to go over this with our customers.
5 Ways to Help Reduce Workplace Violence
Violence in the workplace often erupts without warning, and can have tragic results. Taking steps to prevent these situations can improve safety in your workplace, improve employee satisfaction and lead to increased productivity. Conversely, ignoring potential hazards can result in employee injury, even death — and legal action at considerable costs to the company.
The Dark Arts of Full Maintenance Quoting
Full maintenance agreements of your forklift fleet have many benefits to your operation, including better budgeting, avoiding the hassles of scheduled maintenance and who's responsible for what. But an agreement that is not written in your best interest can cost you much more in the long run. This article highlights what a company might that might not be in your best interest and how to avoid it.
Things Your Forklift Would Tell You, If it Could
We are all busy and it's easy to ignore the things that could make your operation safer, more productive and less costly. This month we have a little fun by listing the 11 things your forklift could tell you that could improve your productivity, safety and bottom line profits. You want to hear what it would say? Click Here to find out.
10 Things You Can do to Prepare for Forklift Safety Day
While most of us won't be able to attend, there are things we can do to take advantage of this day to help create awareness about the dangers that forklifts present and how to minimize the potential for accidents that can result in injury, death, damage to your facility or equipment, and financial losses.
Forklift Fleet Maintenance Optimization Tips
There is no doubt that companies that engage in robust and comprehensive equipment maintenance save money in the long run and improve the efficiency of their forklift fleets. Discover what you can do to optimize your program, productivity and bottom line!
OSHA Safety Report; The Cost of Not Protecting Workers
A new report generated by OSHA highlights the real costs associated with on the job injuries, who pays them and how this impacts the employee and taxpayers.
Three Essentials to Effective Training
Training is one of the most important functions of any manager. From top to the bottom levels of an organization, employees that are well-trained to do their jobs perform them better, are more efficient and make greater contributions to the bottom line of the organization.
2015 U.S. Economic Predictions
For most, 2014 was a robust rebound year. From employment to energy costs, the predictions from most sources we could find is positive. Find out what we discovered and what it means to our industry for the upcoming year.
OSHA Compliant Forklift Inspection Guide
Daily forklift inspections will reduce your exposure to fines, reduce your maintenance costs, reduce accidents, product damage and injuries. This guide, with information taken directly from OSHA will help guide you through thorough inspections of IC and electric forklifts.
OSHA Top Ten Cited Standards for 2014
Patrick Kapust, deputy director of OSHA's Directorate of Enforcement Programs, and Kyle W. Morrison, S+H's senior associate editor, announced OSHA's Top 10 list in front of a crowd gathered on the Expo Floor.
For the fourth year in a row, OSHA's Fall Protection Standard (1926.501) is the agency's most frequently cited violation.
Questions to Ask Before You Purchase Your Forklift
There will come a point when your existing forklifts have reached the end of their economic life and need to be replaced. Besides some of the obvious questions, there are a few that could save you hundred, thousands, or tens of thousands of dollars.
3 Tips that Will Improve Productivity in Your Facility
Whether you're trying to improve productivity on your assembly line, in your materials handling operation or in your accounting department, there are a few things that you can do that transcend functional lines and apply to almost all individuals.
Who Signed OSHA, Why and the Outcomes
In 1972, the Occupational Health and Safety Act created OSHA as we know it today. This month, we take a look at who approved the act, why, and what has transpired in the more than four decades that the agency has been in operation.
Improving Dock Safety with These Four Tips
Docks are very busy places and represent a significant risk for an accident or incident, particularly when during busy seasons. There are some things you can do to reduce this risk and demonstrate the intention of creating a safe work environment for the employees that operate on or around your docks.
Before proficiency with any task is realized, we go through four levels of the learning process. This article highlights each level and why it is important to recognize each level and where each student or employee is in order to provide proper continual training.
5 Things You Can Do to Keep Heat IN This Winter
As the cold winter month's approach, many companies will pump tens of thousands of dollars into energy they could be saving if they prepared properly. This month's article shows five things you can do to take money out of the furnace and put it on your bottom line.
Forklift Pre-Shift Inspections; a Practical Guide
Daily Pre-Shift inspections are a requirement by OSHA to ensure the lift truck that is about to haul around thousands of pounds, is safe to do so. In addition to compliance, catching small service issues before they blossom into giant repair or incident headaches is a protection to your bottom line.
Four Major Reasons to Conduct Forklift Operator Training
There are some obvious reasons to conduct forklift operator training, but we have found four major advantages to conduct comprehensive, ongoing training that exceeds a simple requirement and seeks to provide a truly safe and more productive operation. Read what they are in this month's feature.
8 Tips for Forklift Fleet Optimization
Purchasing a new forklift or other material handling equipment can be expensive, but that's just a fraction of what it costs to operate it efficiently, or inefficiently. Getting the most bang for your forklift buck means understanding the products you move and establishing baseline costs as a start. Here are 8 tips for optimizing your material handling operation.
Four Essentials of a Safe, Productive Forklift Fleet
There are plenty of little things you can do to improve forklift safety in your facility. Things like keeping the floor clean, installing mirrors at the ends of your aisles and prominently displayed safety posters will all improve safety. We have found four main recurrences within companies that take forklift safety to the next level.
Up Front; Four Critical Forklift Measurements
We talk a great deal about safety, productivity, inspections, and how these can lower your overall operating costs. There are also factors to consider when operating a forklift fleet that can be costly if overlooked. Read what they are in this featured article.
3 Major Take-Aways from ProMat 2013
Many feel that the success of ProMat, the largest show of its kind, reflects the "global pulse" of the world's economy and in particular, materials handling. If the atmosphere and attendance at the show is an indicator, the global mood is positive and upbeat. Read the three major take-aways we learned from keynote speakers and panel discussions.
What You Need to Know When Purchasing New Material Handling Equipment
Everyone knows the standard routine in selecting new forklifts and material handling equipment. But there are more questions that you might not be thinking of when the time comes to purchase. This article gives you the inside scoop on what else you need to consider before you sign on the dotted line.
There is little doubt that the world is looking for cleaner and more responsible products to use in nearly every facet of life. So it only makes sense that forklift companies and their suppliers would be looking at alternative and cleaner burning energy sources. The surprise is that technology is allowing manufacturers to build forklifts that not only reduce carbon footprints, but also...read more...
Selecting the Right Forklift Tire
Worn and damaged forklift tires result in increased operator fatigue, costs and reduced fuel performance. Selecting the right forklift tire at the outset can make a big difference when it comes to the life of your forklift tires. This article helps you select the right type of tire for your lift truck fleet.
Forklift Pre-Shift Inspection Guide
Proper pre-shift forklift inspections are not only required by OSHA, but done properly can create a more productive environment and lower your operating costs. Catching small problems before they become major catastrophic failures is key. This Feature Article guides you through the process of proper pre-shift inspections.
Five Things You Can Do to Lower Your Warehouse Costs
Over many years we have assisted our clients with selection of, and maintenance of, materials handling equipment and forklift fleets. Through out this time we have recognized some things that you can do to lower your overall costs, regardless of what type of equipment or application you have. This article addresses five ways you can create a dramatic impact on your bottom line profits.
Safety Training vs. Teaching: Knowing the Differences
There are vast differences in teaching vs. training. This Feature Article describes how we learn, how we change behaviors and gives you insights into what you can do to ensure you are creating a truly safe operating environment for your materials handling operation.
10 Things You Need to Know About Planned Maintenance
Like an annual trip to your local physician for a check-up, a well thought out Planned Maintenance agreement with a qualified and reputable service company can dramatically increase the longevity of your equipment as well as significantly reduce your operating costs. Conversely, operating forklift equipment without planned maintenance or allowing an inexperienced company manage your program...read more.
Site-Specific Training: Six Things You Need to Consider
So You've trained your forklift operators, they have their certificates and wallet cards. What about the specific and unique characteristics of your facility that present potential dangers for your operators and pedestrians? Are your operator familiar with these potential hazards and how to operator forklifts around them? This Feature Article provides you with six things to consider when planning site-specific operator training.
Preparing for the Economic Recovery
Our economy is slowly recovering. Is your materials handling operation prepared for the increase in business? Now is the time to act before things get hectic. This feature article helps you think through some of the operational questions that can impede your growth and profits, and help you prepare for the increase in business! Read more...
Proper Forklift Fork and Chain Inspections
Worn forks and chains reduce the safe lifting capacity of your forklifts and increase the risk of catastrophic failure, injury and death. This feature guides you through proper inspection techniques and what you need to look for to ensure safe working operation. Read more....
Tips on Renting Forklifts and Lift Equipment
Before you rent a forklift or other types of lift equipment, there are things you should know. This short article will help guide you through the thought process to ensure you are getting the right piece of equipment for your application. Read this Feature Article.
Top 5 OSHA Forklift Violations
We perform a lot of training. When we do, we normally see some types of violations of OSHA forklift operation regulations. This Feature Article highlights our Top Five we see and gives you information on how to avoid them. Read more...
Our Brands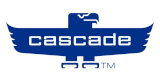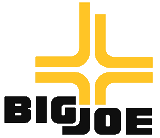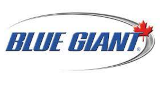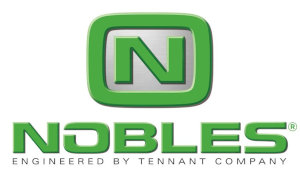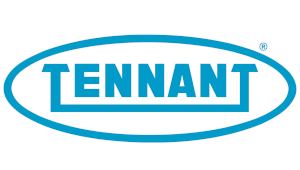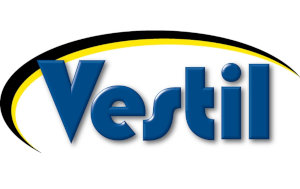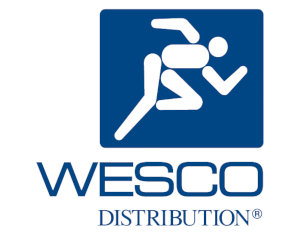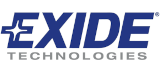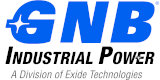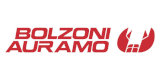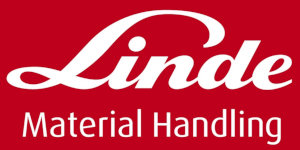 Testimonials
I have been dealing with PMT for over a decade. This is a family run business and each family member is talented in each division of business and a pleasure to deal with. I have peace of mind knowing PMT will perform with dependability and be there when we need them. From forklifts to pallet jacks I highly recommend them.

John S

Mark was very informative and easy to work with as well as Kathy. We had a big meeting at our office and they accommodated us for two separate certification classes on the same day. Paul was also fantastic, our guys truly appreciated coming out to the office.

Residential Fences

PMT Forklifts is the best!!! Year after year they always pull through on our super complex project in Rockefeller Center. The staff is super helpful and very attentive to our needs. Thank you PMT!!!

Sarah Reilley

Fantastic! Incredible service. Reached out to so many companies for quotes and PMT was the most attentive and provided a great product. Highly highly recommend!!

Charlie Utz

Found PMT Forklift to be very professional, courteous and knowledgeable. Russ was always available when needed. Five stars.
Dan Gettinger- M. Schwartz & Gettinger Feather, Inc. (Hauppauge, NY)

Dan G.

We purchaser a used unit that looks like new. Gabriel was a pleasure to work with and I would recommend calling him if your are in the market

John Milito
Click To Review Us!