Linde Material Handling Customer Testimonials
Mitsubishi Customer Testimonials
Provo, UT provides a beautiful background for Rimports, a leading manufacturer and distributor of scented wickless candle products. They offer an extensive line of scented wax cubes, essential oils and other home fragrance systems through numerous mass retailers. When it comes to material handling, they have quite a challenge – moving liquid, unscented wax to the assembly line and shipping out their scented wax cubes. For that job, they trust the Mitsubishi forklift trucks FGC25N internal combustion cushion tire truck. Lifting over 5,000 lbs. to a height of 276 inches, this forklift has the strength to perform, shift after shift. Watch and hear why Rimports' operators and management team overwhelmingly chose the Mitsubishi FGC25N forklift for this operation.
Steere Enterprises, Inc. is a leading international plastics supplier that produces a wide variety of products using different manufacturing processes: including blow molding and Dual Process™ overmolding technology. Some of Steere's major customers include Ford, GM and Chrysler. Steere currently operates within 300,000 sq. ft. of space across five buildings. They run their forklift fleet hard: 24-hours-a-day for at least 5 days a week to keep-up with customer demands. This along with significant reduction in maintenance and downtime costs, operator comfort and maneuverability were all considered when choosing Mitsubishi forklift trucks for their operation.
Big Joe J2 Joey Low Level Order Picker from Bill Pedriana on Vimeo.
The J2 "JOEY" Low Level Order Picker combines the compact design and exceptional manuverability of our J1 Task Support Vehicle with attributes of a counterbalanced forklift. The result is a versatile machine that can be used for low level order picking, and staging of pallets.
Utilizing many of the same reliable components as the J1, the J2 features a mini mast that can handle up to 1,500lbs with lift heights up to 72". With a 300lb capacity operators compartment and 200lb rear load tray, the J2 Joey offers up to a 2,000lb total vehicle capacity with travel speeds up to 5mph.
The J2 Joey can elevate an operator up to as much as 48" from the floor to effectively order pick from second level locations which can double the available pick faces compared to order picking with a pallet truck or cart. Travel is provided by a high efficiency AC drive motor that can be programmed through the onboard LCD dash, while power comes from either a 340AH industrial battery or 224AH AGM maintenance free battery pack that supports opportunity charging from standard 120v outlets.
J1 "JOEY" Task Support Vehicle combines attributes of elevating work platforms, order pickers and tuggers in a compact and capable vehicle design.

Developed as an alternative to rolling ladders or other larger equipment, the Joey can support tasks from general overhead maintenance to order picking. See it in action in this video. C
ontact us at
631-661-5050 (Long Island) or 718-298-5270 (NYC.) for more information or to get a quote on the new Joey Task Support Vehicle.
Vestil Stretch Wrap Machines
Stretch wrap machines are a great way to save time and energy as well as improving your efficiency by saving on the up and down on your knees and back while getting that professionally wrapped skid you want your customers to receive.
The Powered Stretch Wrap Machine increases productivity in the shipping department or at the end of a production line. This unit is complete with a powered turntable and counter-balanced stretch film mast. This Stretch Wrap Machine is easy to operate, simply depress the foot pedal and manually move the mast up and down. The film-wrap tension is controlled with an adjustable, friction-brake assembly. Film placement is controlled manually by moving the carriage assembly up and down on the vertical mast. An easy-to-release, hand operated carriage-brake allows the carriage to move freely making film application fast and simple. The system will accept 10 (in.) to 20 (in.) material. The unit ships with mast disconnected-simply raise mast and clamp into place.
PMT Forklift also carries fully automatic stretch wrap machines and stretch wrap supplies.
Our Brands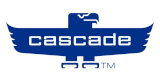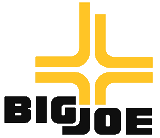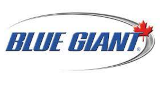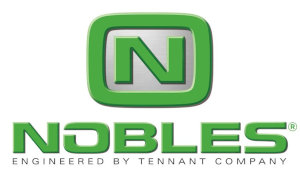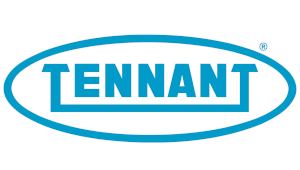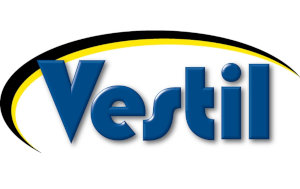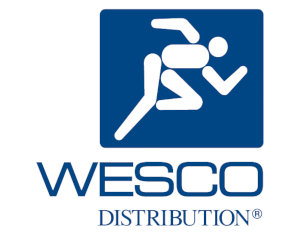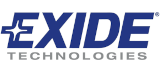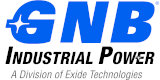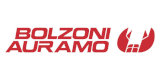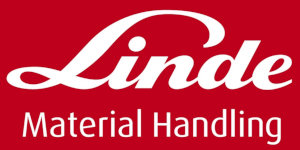 Testimonials
I have been dealing with PMT for over a decade. This is a family run business and each family member is talented in each division of business and a pleasure to deal with. I have peace of mind knowing PMT will perform with dependability and be there when we need them. From forklifts to pallet jacks I highly recommend them.

John S

Mark was very informative and easy to work with as well as Kathy. We had a big meeting at our office and they accommodated us for two separate certification classes on the same day. Paul was also fantastic, our guys truly appreciated coming out to the office.

Residential Fences

PMT Forklifts is the best!!! Year after year they always pull through on our super complex project in Rockefeller Center. The staff is super helpful and very attentive to our needs. Thank you PMT!!!

Sarah Reilley

Fantastic! Incredible service. Reached out to so many companies for quotes and PMT was the most attentive and provided a great product. Highly highly recommend!!

Charlie Utz

Found PMT Forklift to be very professional, courteous and knowledgeable. Russ was always available when needed. Five stars.
Dan Gettinger- M. Schwartz & Gettinger Feather, Inc. (Hauppauge, NY)

Dan G.

We purchaser a used unit that looks like new. Gabriel was a pleasure to work with and I would recommend calling him if your are in the market

John Milito
Click To Review Us!