PMT Forklift offers Racking and Warehouse solutions also.
Storage racks are a great way to maximize your floorspace and warehouse square footage, and organize product and workflow as well.
We sell New & Used Pallet Racking in New York, Long Island, and New York City NYC. Whether you are Suffolk, Nassau, Queens, Brooklyn, Bronx, Manhattan, Staten Island, or Westchester, we have you covered.
We offer installation options for what we sell, or if you are a DIY Storage Rack type company, we can sell you your racking, hardware, and even rent you installation equipment you may need to do the job properly such as forklifts, & scissor lifts. Do you just need a few uprights and crossbeams? Call us for your New & Used Pallet Rack needs :
Tear Drop Racking
Penco Racking
Drive In Racking
Pallet Rack Bumpers
Column Protectors
Pallet rack Mirrors and Signs
Pallet Rack Wall Ties
Wire Decking
Uprights & Cross Beams
Stainless Steel Racks
Rack Inspections
Steel Shelving
Warehouse Layout
Rack Installation
Rack Repair
Rack Tear down / Move
We also Purchase racking if you are downsizing, or closing up shop.
For your racking protection, we also offer, Wire Decking, Rack Bumpers, Column Protectors, Wall Anchors, Rack Dividers and other supplies.
We also do Rack Repairs, and Safety Inspections to insure your racking is safe for your operators.
Essential Tips for Rack Safety & Efficiency
We have all seen the 'funny' YouTube videos, meme's, etc... It's humorous when it is someone else's company. But what if it is you that has gone viral. Too many times, we learn about pallet rack safety when it's too late. There's never a bad time to brush up on your pallet rack safety, and even if you're reminding yourself of a number of rules you already follow, you're doing yourself a big favor.
There are plenty of other things to consider when installing or maintaining your pallet rack, but keep these in mind next time you walk the aisles.
Protect uprights from collisions: column protectors may not stop everything, but they can take the brunt of most hits from fork trucks and keep smaller accidents from eating away at your pallet rack. Use these in all zones where fork trucks operate, and use end-of-aisle guards for added protection from turning or reversing fork trucks. Use floor markings, reflectors, and other highly visible indicators to let fork truck operators know their limits.
Repair Racks right away: The adage of "A chain is as strong as it's weakest link" applies here also. New technology lets you repair racking without having to take down large sections.
Aisle Spacing: Make sure your Aisles are spaced enough to accomodate your lift truck turning radius and gives your operator comfortable meneuverability. We suggest adding 6-10" to any manufacturer's recccomonded aisle widths for wiggle room.
The Code: Check with your local regulations to make sure your racking meets code and fire safety regulations. The last thing you want is to setup your racking system only to find out you have to take it down for insurance or code regulations.
Load rack properly: make sure your fork truck operators are loading pallets squarely on the rack, resting evenly across the load beams to ensure the weight is dispersed as it should be. Going along with the cardinal rule of obeying weight capacities, don't overstuff your load bays, either. Give your operators enough horizontal and vertical space in each load bay to safely store and retrieve product.
Obey posted weight capacities: This assumes your weight capacities are posted, which they should be! All of your beams and uprights should be marked with their listed weight capacities, and these should never be exceeded. Just because you bought it at auction or craigslist does not mean it is right for you. If you have or are about to purchase pre-owned beams and don't know their capacity, take measurements and contact the manufacturer to find out. Call us if you need help determining what your racks hold.
Prevent falls off the back of your rack: one especially important safety feature that you can't overlook is a barrier to prevent product from slipping off the back of your pallet rack. Heavy duty wire mesh panels or netting can prevent entire skids or loose product from falling to the floor below. Backstop beams ensure that skids are never shoved off the backside of your rack. Rack dividers keep things neat. Rack wall anchors help brace the racks from shaking and absorb impact from hits.
Install uprights on level ground: as flat as your cement floor looks and feels, it likely isn't perfectly level. Ensure your uprights are square and plumb before adding load beams and more bays. Shim plates may be necessary to achieve this, so make sure you have plenty on hand that match your uprights' foot plates. Having your pallet rack square is critical toward weight distribution and overall strength.
Place your feet on solid ground: Make sure your racks once situated are anchored into your flooring. If not already done call is.
Racks are not Jungle Gyms: Racks are not designed for employees to be walking around or climbing through. If this however is needed, make sure you are using proper lift equipment (order pickers, selectors, man baskets) and that your employees are using proper fall protection measures.
Read the signs: Proper signage for rack capacity, pedestrian traffic, warehouse speed limits and regulations inform the operator and pedestrian of the cautions needed to be watchful for. Call us if you need signage for your warehouse.
PPE: Personal Protection Equipment. Make sure your operators are protected with proper PPE such as safety vest, goggles, and hardhats if required.
ANNUAL INSPECTION: It is a great idea to have your rack system inspected annualy. We will issue an inspection decal after our visual as well as any recommen dations.
OPERATOR TRAINING: Are your operators trained? It's the law. Loading Racks is a fundamental part of PMT's OSHA Safety training program. Operators need to be certified every 3 years. Click here to see our OSHA safety training page.
These are your basic tips for making sure your racks and employees stay safe and in one piece. Following them can help you avoid a costly and disastrous accident both resulting in product and facility damage as well as personal harm or death. Contact us today to make an inspection on your racks to make sure you are ok.
Our Brands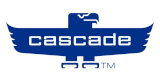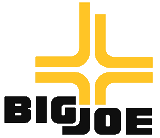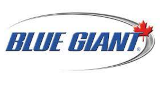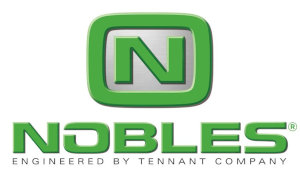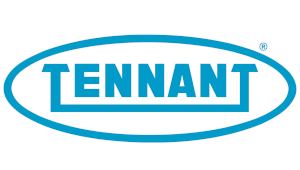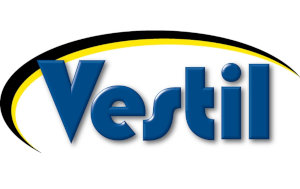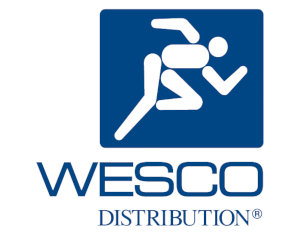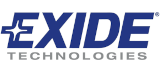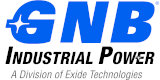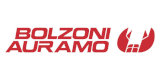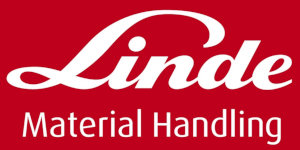 Testimonials
I have been dealing with PMT for over a decade. This is a family run business and each family member is talented in each division of business and a pleasure to deal with. I have peace of mind knowing PMT will perform with dependability and be there when we need them. From forklifts to pallet jacks I highly recommend them.

John S

Mark was very informative and easy to work with as well as Kathy. We had a big meeting at our office and they accommodated us for two separate certification classes on the same day. Paul was also fantastic, our guys truly appreciated coming out to the office.

Residential Fences

PMT Forklifts is the best!!! Year after year they always pull through on our super complex project in Rockefeller Center. The staff is super helpful and very attentive to our needs. Thank you PMT!!!

Sarah Reilley

Fantastic! Incredible service. Reached out to so many companies for quotes and PMT was the most attentive and provided a great product. Highly highly recommend!!

Charlie Utz

Found PMT Forklift to be very professional, courteous and knowledgeable. Russ was always available when needed. Five stars.
Dan Gettinger- M. Schwartz & Gettinger Feather, Inc. (Hauppauge, NY)

Dan G.

We purchaser a used unit that looks like new. Gabriel was a pleasure to work with and I would recommend calling him if your are in the market

John Milito
Click To Review Us!