NOW OFFERING LIVE ONLINE INTERACTIVE Instructor Led OSHA Forklift Operator Safety Training For Powered Industrial Trucks.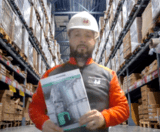 We realize in these times of social distancing, 6 students in a room just may not be possible. Maybe your operators are now on staggered schedules and cannot be together at the same time, or they are working from home. We have the perfect solution.
PMT Forklift is proud to be ahead of the game when it comes to OSHA Powered Industrial Truck Operator Training. We now offer Instructor Led Interactive Session Online Forklift Operator Certification Training. This is TRUE training. Not just a slide show and some questions.
We bring our highly regarded training program right to your laptop, PC, tablet, or smartphone via our interactive LIVE classes.
This is a FULL class that covers all OSHA requirements such as Classroom instruction as well as Practical Examination.
Our LIVE Instructor led class includes: Materials and Handouts Emailed or Mailed ahead to your company or students, live class and review, shared screen video demonstration and professional training, practical examination, & Certificate of completion as well as wallet card.
That's right, with OUR online session, YOUR training can be specific to YOUR application!
Call us today for more information.
Forklift Safety Training Certification
PMT Forklift Corp. is the leading provider in OSHA Required Forklift Operator Safety Training certification For New York City & LongIsland. Our Forklift Training School is one of the highest acclaimed forklift operator training program offerings in the Tri-State area. In New York State certified forklift operators are in demand.
We want to help you prevent a forklift accident or forklift fatality in your warehouse or yard whether you are in Queens, College Point, Flushing, Brooklyn, Long Island City, Red Hook, Bronx, Nassau, Suffolk, or anywhere in the New york City NYC Metro and LI area.
We can train you on any type of Forklift, LPG Propane, Gasoline, Electric, Sit-down, Standup, Pallet jack, Electric rider, Order Picker, Reach truck, lull, rough terrain, cushion, pneumatic... or any brand of forklift like Mitsubishi, Linde, Clark, TCM, Hyster, Yale, Toyota, Komatsu, Crown, Raymond, Big Joe, Blue Giant, Daewoo, TCM, Nissan, Cat / Caterpillar or any other brand.
We do classes at your place or in house at our facilities. We even give you a free basic safety inspection on your equipment as part of the class. We even now have Online Virtual Live Instructor led Forklift Safety Training.
NO Class is to big or too small. Individual classes and training available.
Forklift Operator Training is not only the smart thing to do, it's the law by OSHA Federal Regulation. There is no such thing as a Forklift License, but OSHA Certification IS required for anyone operating a lift truck for a company.
PMT Forklift is a reliable source for your forklift operator training on Long Island and in New York. OSHA requires that your operators be certified by someone with "knowledge, training, and experience to train operators and evaluate their competence."
That is why you need PMT to handle this for you. When you allow us to perform your training you are relying on forklift professionals with adequate experience in teaching the fundamentals of forklift safety. Don't be fooled by other programs out there that promise you a quick Certifyme solution. Would you trust a doctor who only took medical courses online?
We offer classes both at your location, and at our location. Classes are required even if you are or only have one operator or even if you are the owner with no other operators. Also operators should be at least 18 years of age.
Classes & Materials also available in English, Spanish, Korean, Chinese, & Polish.
What does our class cover?
Forklift Accident Prevention
Forklift Operator Safety
OSHA Forklift Regulations
What is a Professional?
Lift Truck Fundamentals
Principles of Balance, Stability and Capacity
Pre-Operational Inspections
Safety Guidelines for Operating Lift Trucks
Safe Load-Handling Techniques
Fueling: IC Trucks and Batteries
Proper Accident and Safety Hazards Documentation
Fall Protection (Order pickers, Forklift Basket Cages, Aerial Lifts, Scissor Lifts)
Who should attend our forklift operator training course?
Forklift Operators
Warehouse Supervisors
Plant Managers
Distribution Managers
Anyone who may operate a lift truck
Why you should be certified or have your operators certified
It is the LAW
Reduce your insurance premiums
Save on lift truck maintenance costs from damage & abuse
Insure yours or your employees safety
Course qualifies as required Comp Safety meeting
Cut down on product damage & warehouse accidents
If you have not been certified in 3 years or more or ever, or you have been in a forklift related accident or infraction, you need to take a re-certification course. We offer re-certification courses for operators who have previously been certified, as well as full course for un-certified operators.
When everyone is one board you can operate a safe and productive facility. It is not good enough for operators alone to understand these principles of safe forklift operation. It is important that those in charge also understand them in order to make sound judgement about when training is needed. Read about forklift refresher training on OSHA's eTool, HERE.
We did not purchase our forklift from PMT but rather online or from somewhere else. Would PMT still handle our forklift training?
To further your training and protect your company even more we now offer add on modules and stand alone modules such as:
Preventing Product Damage
Pedestrian safety in the warehouse
Warehouse Dock Safety
If you would like informational materials from OSHA directly related to operator training, please click HERE.
Forklifts weigh thousands of pounds and an accident usually results in loss, either product or human. Sometimes the results can be catastrophic and PMT Forklift takes forklift operator training seriously. Please contact us for more information on our classes or schedule.
Training vs Teaching
Our Feature Article Forklift Training vs Teaching: Knowing the Differences explains how we learn, and the vast differences between forklift operator teaching and true training. It also illuminates some of the things you can do to ensure a true training program that will provide you with a safe operating environment for your materials handling operation.
Forklift Driving Lessons & Instruction
PMT Forklift provides training for those that have never driving a forklift and are in need of basic operational instruction. This one-hour class can be added to your normal safety training class. These forklift driving lessons cover the basics of safe and proper forklift operation.
We also offer assistance with New York City Fire Department (FDNY) Certificate of Fitness Compliance Test for LPG Propane storage and handling.
PMT Forklift Corp. can handle your OSHA forklift operator Certification for any brand of forklift such as:
Mitsubishi Forklift OSHA Training Certification
Linde Forklift OSHA Training Certification
BigJoe Big Joe Forklift OSHA Training Certification
Bluegiant Blue Giant Forklift OSHA Training Certification
Toyota Forklift OSHA Training Certification
Nissan Forklift OSHA Training Certification
Hyster Forklift OSHA Training Certification
Yale Forklift OSHA Training Certification
Clark Forklift OSHA Training Certification
Crown Forklift OSHA Training Certification
Raymond Forklift OSHA Training Certification
Caterpillar Forklift OSHA Training Certification
Jungheinrich Forklift OSHA Training Certification
JLG Forklift OSHA Training Certification
Moffet Forklift OSHA Training Certification
Daewoo Forklift OSHA Training Certification
Heli Forklift OSHA Training Certification
Class I, II, III, IV, IV, VI 1, 2, 3, 4, 5, 6 Forklift OSHA Training Certification
LPG, Gasoline, Diesel Forklift OSHA Training Certification
Cushion Tire Pneumatic Tire Tyre Forklift OSHA Training Certification
Manual, Electric, Rider Ride-On Pallet Jack Forklift OSHA Training Certification
Narrow Aisle Isle, Order Picker, Reach Truck, Reach Stacker
Resources
Forklift OSHA Training Certification At PMT we take Forklift Operator Training and Aerial Equipment (Scissor lift, boom lift) VERY seriously. Accidents happen daily and they are happening to YOUR Employees, Co-Workers, Family, Friends, & Neighbors. Here are 2 recent articles about tragedies that have happened in our area.
Fall protection and accident prevention are one of the most important things you need to understand when operating a forklift. Please call us for training.
**NOTE** If you are using order pickers, scissor lifts, forklift man baskets, boom lifts, cherry pickers, forklift cages, PLEASE remember that you should be wearing proper fall protection consisting of Body harness and Lanyard. We sell body harnesses and lanyards.
**NOTE ON WEARING EARPHONES AND EARBUDS WHILE OPERATING INDUSTRIAL EQUIPMENT: As per OSHA Code CFR29 interpretation and 2011 DOL ruling, Audible hearing devices such as Airpods and Earbuds that are not being used for work purpose communication should not be worn in examples such as but not limited to: wearing such prevents or interferes with an operator or worker's ability to hear warning sounds such as fire alarms, back up alarm and other warning devices; or wearing such a device impedes the employees ability to prevent "struck-by hazards" such as falling boxes, other machinery or pedestrians. Ultimately it is up to your company to institute a policy for this.
If you have had forklift operator safety training through PMT and you are unsure all your operators are meeting OSHA requirements, please download this notice for an important message and offer
OSHA Law requires that ALL of your Lift Truck operators be certified to operate your equipment. Penalties of $10,000 per occurrence, or $5,000 per operator are not unheard of. It is OSHA Regulation that your operators be recertified every 3 years, after a forklift related accident, or if an individual has continuously been observed to be operating a lift truck incorrectly or in an unsafe manner.
If you have had forklift operator safety training through PMT and you are unsure all your operators are meeting OSHA requirements, please download this notice for an important message and offer.
Safety Related Resources
A new report generated by OSHA highlights the real costs associated with on the job injuries, who pays them and how this impacts the employee and taxpayers
Our Brands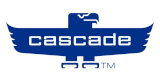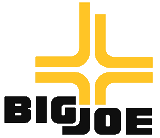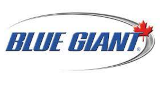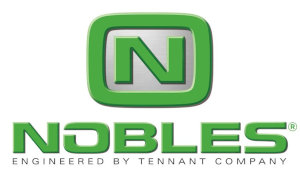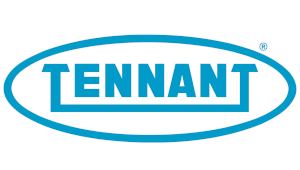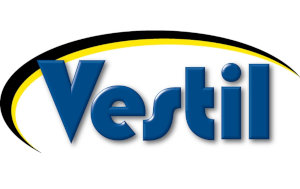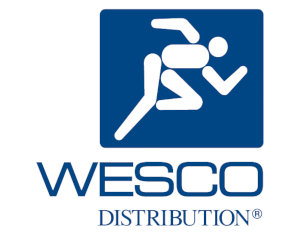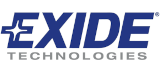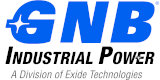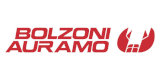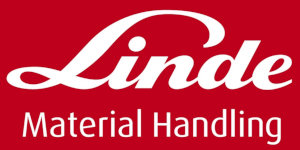 Testimonials
I have been dealing with PMT for over a decade. This is a family run business and each family member is talented in each division of business and a pleasure to deal with. I have peace of mind knowing PMT will perform with dependability and be there when we need them. From forklifts to pallet jacks I highly recommend them.

John S

Mark was very informative and easy to work with as well as Kathy. We had a big meeting at our office and they accommodated us for two separate certification classes on the same day. Paul was also fantastic, our guys truly appreciated coming out to the office.

Residential Fences

PMT Forklifts is the best!!! Year after year they always pull through on our super complex project in Rockefeller Center. The staff is super helpful and very attentive to our needs. Thank you PMT!!!

Sarah Reilley

Fantastic! Incredible service. Reached out to so many companies for quotes and PMT was the most attentive and provided a great product. Highly highly recommend!!

Charlie Utz

Found PMT Forklift to be very professional, courteous and knowledgeable. Russ was always available when needed. Five stars.
Dan Gettinger- M. Schwartz & Gettinger Feather, Inc. (Hauppauge, NY)

Dan G.

We purchaser a used unit that looks like new. Gabriel was a pleasure to work with and I would recommend calling him if your are in the market

John Milito
Click To Review Us!