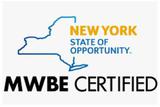 PMT Forklift strives to form strategic partnerships that serve benefits to all involve.
Our strategic partnership program encompasses our full range of equipment and services, offering the deepest discount structures and high level service to our partners and customers.
If you are a:
Government Agency
Local Authority & Municipality (Police, Fire, Ambulance & EMT)
Armed forces & Military
Hospital or Healthcare Facility
School or Education Institution
Religious organization
Charity or Non-Profit
PRIME Vendors for construction & Building projects
You can take advantage or all our products and services at our best rates.
PMT Forklift is WMBE MWBE Certified with New York State Empire Developement and New York City.
Download our Empire State Certification Letter
Bids & Contracts
We currently proudly offer products and services to various Federal and New York State government agencies on contract, military, and as well as many of the leading hospital networks. We offer our services to all of New York and will work with Federal areas outside of New York.
Charities & Non-Profits
PMT Forklift also believes in giving back to the community and we work with many charities.
Diversity Purchases & Prime Vendor Partnerships
Does your company have a Diversity Purchasing program? Are you a prime vendor on a large construction or building project? Let us partner with you to help you meet your organizations goals in forming relationships with a quality company that will help your company increase it's profitability. This includes equipment sales, rentals, leases, training, parts, and more.
However you partner with PMT Forklift Corp., know that you will receive special detail and attention to your needs.
We carry top lines of Forklifts & Equipment such as Mitsubishi, Linde, Blue Giant, Big Joe, Tennant, JLG, Cascade, Rightline, and support this equipment as well as servicing ALL brands of competitive equipment and carry parts also. Also through our "ENGAUGE" program, your organization has 24 hours online access to full parts look ups as well as live pricing that reflects your discount.
In addition to equipment sales, rentals, leases, we have full service of warehouse equipment including normal service, PM's Preventative Maintenance, Safety Training, & Equipment Inspection.
Please contact us at info@pmtforklift.com to request copies of our W9 and WMBE Certifications.
CURRENT NGIP COMMODITY CODES WE COVER: If you don't see it here, ask us...
CLASS: 560
MATERIAL HANDLING, CONVEYORS, STORAGE EQUIPMENT AND ACCESSORIES
Class-Item Number and Material Descriptions:
560-01 Cargo Handling Equipment
560-02 Carts, Industrial, All Kinds (Except Gas and Hospital)
560-03 Conveying Systems, Food Processing
560-05 Conveyor Accessories (Not Otherwise Classified)
560-06 Conveyor Line Boosters, Powered
560-09 Conveyor Systems, Overhead
560-12 Conveyors and Hoists, Laundry Handling
560-15 Conveyors, Belt Type: Canvas, Metal and Rubber
560-18 Conveyors, Bucket Type (Not Road Building)
560-21 Conveyors, Gravity, Roller Type, Aluminum and Steel Frames
560-24 Conveyors, Gravity, Wheel Type, Aluminum and Steel Frames
560-27 Conveyors, Pneumatic
560-30 Conveyors, Powered, Roller Type
560-33 Conveyors, Screw Type
560-36 Conveyors, Vibrating
560-37 Conveyor, Vertical Reciprocating
560-39 Cranes, All Kinds (Except Automotive and Road and Bridge Building)
560-45 Dockboards and Ramps, All Types
560-46 Drum and Other Container Handling Equipment (Not Otherwise Classified)
560-47 Fuel and Fuel Oil Handling Equipment
560-48 Lifters and Stackers, Hydraulic and Powered
560-49 Lifting and Loading Equipment and Accessories (Not Otherwise Classified)
560-50 Liquid Mixing Equipment
560-51 Material Handling Equipment Batteries and Chargers
560-53 Pallet Storage Racks
560-54 Pallets and Skids (Metal, Plastic, Wood)
560-55 Tow, Battery Powered
560-56 Tie-Downs, Straps, Protective Netting, etc.
560-57 Tractors, Warehouse
560-60 Trucks, Barrel, Cylinder and Drum
560-61 Moving Devices, Equipment
560-63 Trucks, Dolly
560-66 Trucks, Hand, Shelf
560-69 Trucks, Hand, Two-Wheeled
560-72 Trucks, Lift, Hand Operated
560-75 Trucks, Lift, Powered: Fork Lifts, etc.
560-78 Trucks, Pallet, Hand Operated and Powered
560-81 Trucks, Platform
560-82 Storage, Shelving and Accessories (Not Otherwise Classified)
560-83 Warehouse Equipment and Supplies (Not Otherwise Classified)
560-84 Wheels, Industrial, Steel, Pneumatic and Rubber Tired Molded-on
560-95 Recycled Material Handling and Storage Equipment and Accessories
Our Brands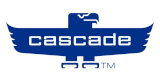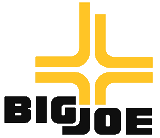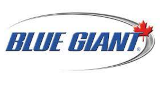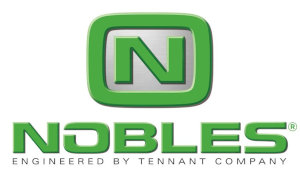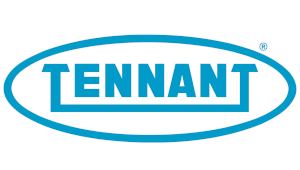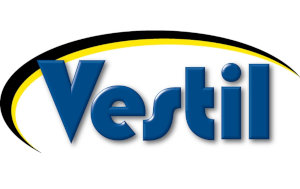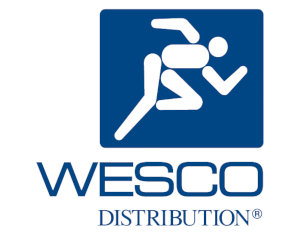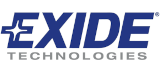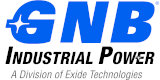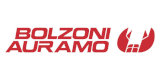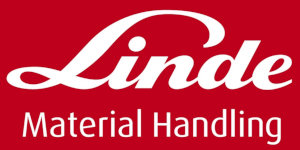 Testimonials
I have been dealing with PMT for over a decade. This is a family run business and each family member is talented in each division of business and a pleasure to deal with. I have peace of mind knowing PMT will perform with dependability and be there when we need them. From forklifts to pallet jacks I highly recommend them.

John S

Mark was very informative and easy to work with as well as Kathy. We had a big meeting at our office and they accommodated us for two separate certification classes on the same day. Paul was also fantastic, our guys truly appreciated coming out to the office.

Residential Fences

PMT Forklifts is the best!!! Year after year they always pull through on our super complex project in Rockefeller Center. The staff is super helpful and very attentive to our needs. Thank you PMT!!!

Sarah Reilley

Fantastic! Incredible service. Reached out to so many companies for quotes and PMT was the most attentive and provided a great product. Highly highly recommend!!

Charlie Utz

Found PMT Forklift to be very professional, courteous and knowledgeable. Russ was always available when needed. Five stars.
Dan Gettinger- M. Schwartz & Gettinger Feather, Inc. (Hauppauge, NY)

Dan G.

We purchaser a used unit that looks like new. Gabriel was a pleasure to work with and I would recommend calling him if your are in the market

John Milito
Click To Review Us!